Orphan Family Support Program
The OFSP is another support-based program designed by Alkhidmat Germany for the orphan children of underprivileged background. Under this program, the orphan children selected for provision of support continue to live with their mothers or any other guardians in the case of death of both parents. While this program provides necessary financial support for educational and everyday finances for the orphan children aged 16 or below, the Orphan Family Support Program ensures comprehensive mental, social and moral growth of the sponsored children through a comprehensive multi-module framework.
If you would like to make a difference in the lives of these children, please consider donating to Alkhidmat Germany's Orphan Care Program.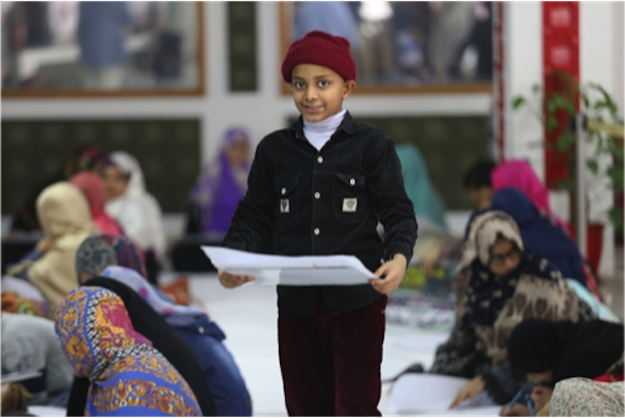 For selection of the orphan children to be sponsored under the OFSP, Alkhidmat Germany relies on the network of its volunteers which is effectively operational in Pakistan. These volunteers identify potential candidates and refer them to our Family Support Organizers (FSOs). The FSOs assess all the referred children through personal visits and other means to prepare their cases along with required additional documentation to forward them to regional offices for further verification. The regional offices verify the authenticity of provided documents and assess the cases on need-based criteria through a local team of volunteers and the community members. Later on, all the forwarded cases are discussed individually and approved for database entry where they are offered to the donors for funding.
Sponsor an Orphan at Home